Protect Assets and Improve Operational Dependability with Advanced Liquid Analyzers
Liquid analysis, such as moisture and humidity measurement, is essential for protecting capital assets by preventing corrosion, minimizing maintenance, and maximizing uptime. Our reliable liquid analytical equipment, such as membrane dryers, conductivity analyzers, spectrum analyzers, process refractometers, provides accurate solutions for maintaining and controlling even the most demanding process applications.
Products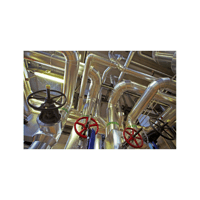 Aluminum oxide sensors measure moisture concentration in gases and non-aqueous liquids from trace to ambient levels. Their ease of use, wide measurement range and rigorous calibration standards make them the preferred choice for industrial moisture measurement worldwide.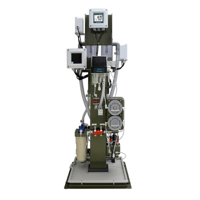 Chlorination is one sterilization method in drinking water and industrial water, and chlorine measurement is important to secure water quality. Since Yokogawa started its chlorine analyzer business in 1958, our chlorine monitors have been contributing to safe drinking water around the world.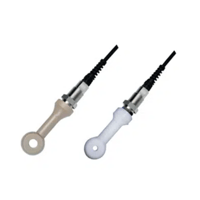 Conductivity is one of the key measurement parameters used by industries for monitoring and control of various kinds of water usage, such as boiler feed water and water for injection (WFI). Conductivity is also the most stable and cost effective parameter available when the measurement of percent concentration of a specific chemical is required.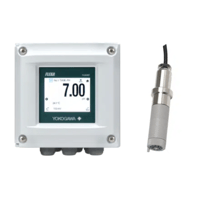 Dissolved oxygen (DO) is a liquid process measurement for determining the amount of oxygen dissolved or carried in the process liquid. Our dissolved oxygen analyzers provide high precision measurement and are built to withstand the harshest applications, requiring minimum maintenance and helping you achieve increased efficiency and reduced operating costs. The standard units of measure are milligrams per liter (mg/l), parts per million (ppm), parts per billion (ppb), or % saturation.

KECO offers unique laboratory and process hydrogen sulfide analyzers capable of measuring hydrogen sulfide without cross-interference from other components. Simplicity of design while maintaining accuracy are absolute requirements for H2S analyzers produced by KECO. The H2S analyzers offered are proven to be field-reliable in harsh outdoor conditions including off-shore platforms, hot deserts to cold mountain environments.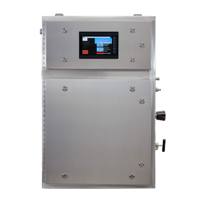 HYDROCARBON (VOC) IN WATER ANALYZERS
Accurately measure total hydrocarbons / VOCs including aliphatic and aromatic hydrocarbons. KECO Membrane Technology eliminates false high readings and false high alarms as seen in UV Fluorescence Methods. The analysis provided is economically superior to inaccurate laboratory analyzers where unstable grab samples result in VOC deterioration which produces analytical errors. Remote and Web-based monitoring and control of the analyzer is available as an option.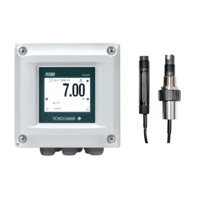 pH & ORP ANALYZERS
Obtaining accurate pH and ORP measurements from your analyzer and interpreting this data correctly is critical to ensuring product quality and making accurate predictions of sensor lifetime. Our pH and ORP measurement solutions include 2-wire and 4-wire analyzers featuring real-time online sensor diagnostics to provide reliable results. Improve predictive maintenance and reduce the time and costs associated with sensor maintenance and replacement, optimizing your OPEX.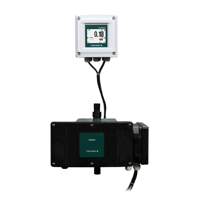 TURBIDITY ANALYZERS
Turbidity analyzes use right angle scattered light to determine the relative clarity of a liquid. These analyzers provide simple, accurate and reliable measurements.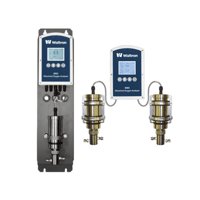 WATER CHEMISTRY ANALYZERS
We offer the highest quality, most technologically-advanced range of water quality instrumentation available. Our instruments are designed foremost to be easy and inexpensive to operate and maintain – without the user needing an advanced degree in chemistry to keep them running.

PROUDLY REPRESENTING: