Advanced Combustion Control
of Fired Heaters
Fired Heater is widely used in oil refining and petrochemical industry providing heat for a main process or cracking reaction by fuel combustion.
Features

Efficiency
Reduce fuel consumption

Increase throughput
Emissions
Reduce SCR load
Reduce pollutants
NOx
CO
CO2

Lifecycle
Tuber hanger life
Tube life
SCR catalyst

Safety
Compliance with API 556
Hazard preventive functions to control situation before trip fuel
New layers of protection

Real-time fuel density
Near real-time combustibles
Accurate draft pressure
TDLS8000 Difference
Measurement in radiant section
Fast detection of CO breakthrough

Single digit low limit of quantification

Methane detection
Averaging oxygen across radiant sections
Solid state device
Not a potential ignition source
Laser Based Analysis
Laser based technology is not an ignition source to flue gas and does not require reference air
Response time is less than 2 seconds
When controlling a fired heater's air/fuel ratio near the CO breakthrough point, an IR or laser based CO specific measurement is recommended
Enables advanced combustion control. Oxygen control at less than 1% may be possible.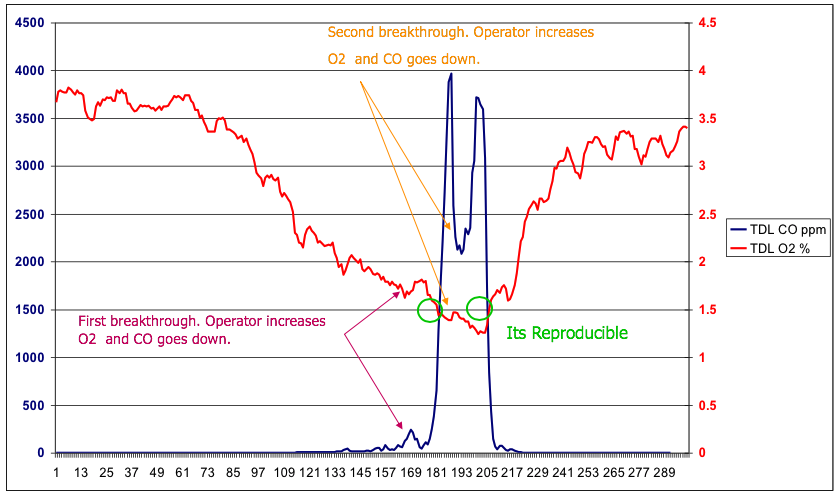 Stoichiometry 101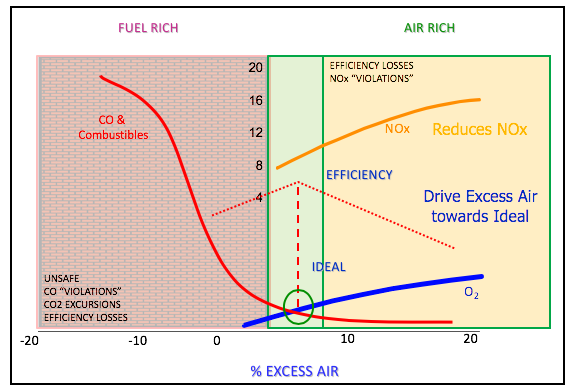 Impact of Air Rich Flue Gas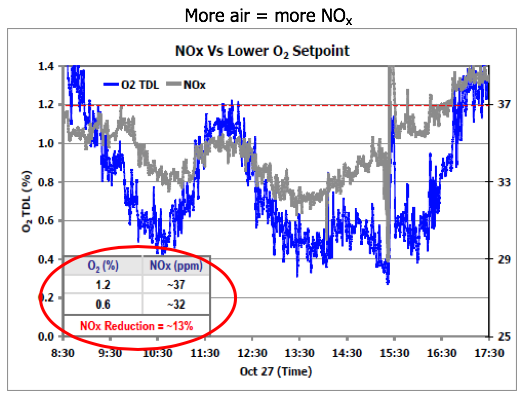 Impact of Air on Efficiency
Lowering air equals higher coil outlet temp

Reduces firing rate = saves fuel
Less emissions
Increased throughput

High convection temperatures = increased coking
Asset Sustainability
Tubes and hangers designed with minimal thickness

lower temperatures increase life
Operating design temperatures cause failures
Cross Benefits

Conclusion
| | |
| --- | --- |
| Higher Air | Lower Air |
| Higher decoking frequency | Less decoking |
| Increase fuel | Less fuel |
| Higher NOx | Lower NOx |
| Higher Carbon Emissions | Lower Carbon Emissions |
| Higher NH3 injection rate | Lower NH3 injection rate |
| Shorter SCR catalyst life | Longer SCR catalyst life |
| Shorter tube hanger life | Longer tub hanger life |
| Shorter tube life | Longer tube life |