ESSENTIAL BUSINESSES - WE ARE YOUR ESSENTIAL PARTNER
It is imperative during these tough circumstances that your process is uninterrupted. TechStar will continue to remain fully operational and are ready to assist our customers, onsite or remotely, during the COVID-19 crisis. Regardless of the circumstances, we are here for you and your process.
NEED AN APPLICATION SOLUTION?
We understand that site restrictions may be in effect at your facility. Nothing beats an actual site visit, but we can be there for your process virtually. If you can provide us with a data sheet and pictures of your application, we will spec in the correct item and provide you with a solution. The level of technical experience at TechStar is unmatched, and we are fully prepared and able to assist you remotely. If for some reason you do not receive the perfect solution for your process we will continue to work on a replacement. Spec in the correct solution with no fear!
SITE ACCES RESTRICTIONS? REMOTE SERVICE AVAILABLE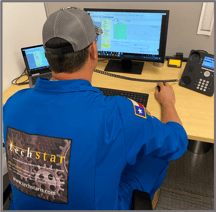 Our highly trained technical field service team is on-call for you during these tough circumstances. We are ready and able to work on-site if applicable. If on-site is not currently an option due to COVID-19, we are prepared and trained to assist you remotely. We can assist you in start up and troubleshooting over the phone or via video conferencing. We can even remote in to your application for hands on, step by step assistance.
TECHSTAR GUARANTEE

We understand that site restrictions may be in effect at your facility, yet we also understand that your process doesn't stop.
We can help and we'll guarantee it!
- 100% Application Guarantee:
We'll spec in the correct item - guaranteed!
- Virtual Walk Down of Applications:
Phone, text, chat, FaceTime, video/voice conferencing
- Specifications/Application Data Review:
Reviewed and verified by application and industry experts with 20+ years of experience
- No Fear - No Risk!
SCHEDULE A MEETING
Your Time Is Valuable | Schedule Online
Our new online scheduling tool gives you the ability to schedule a time with one of our technical experts at a time that is convenient for you.
We're here for you - when you need us!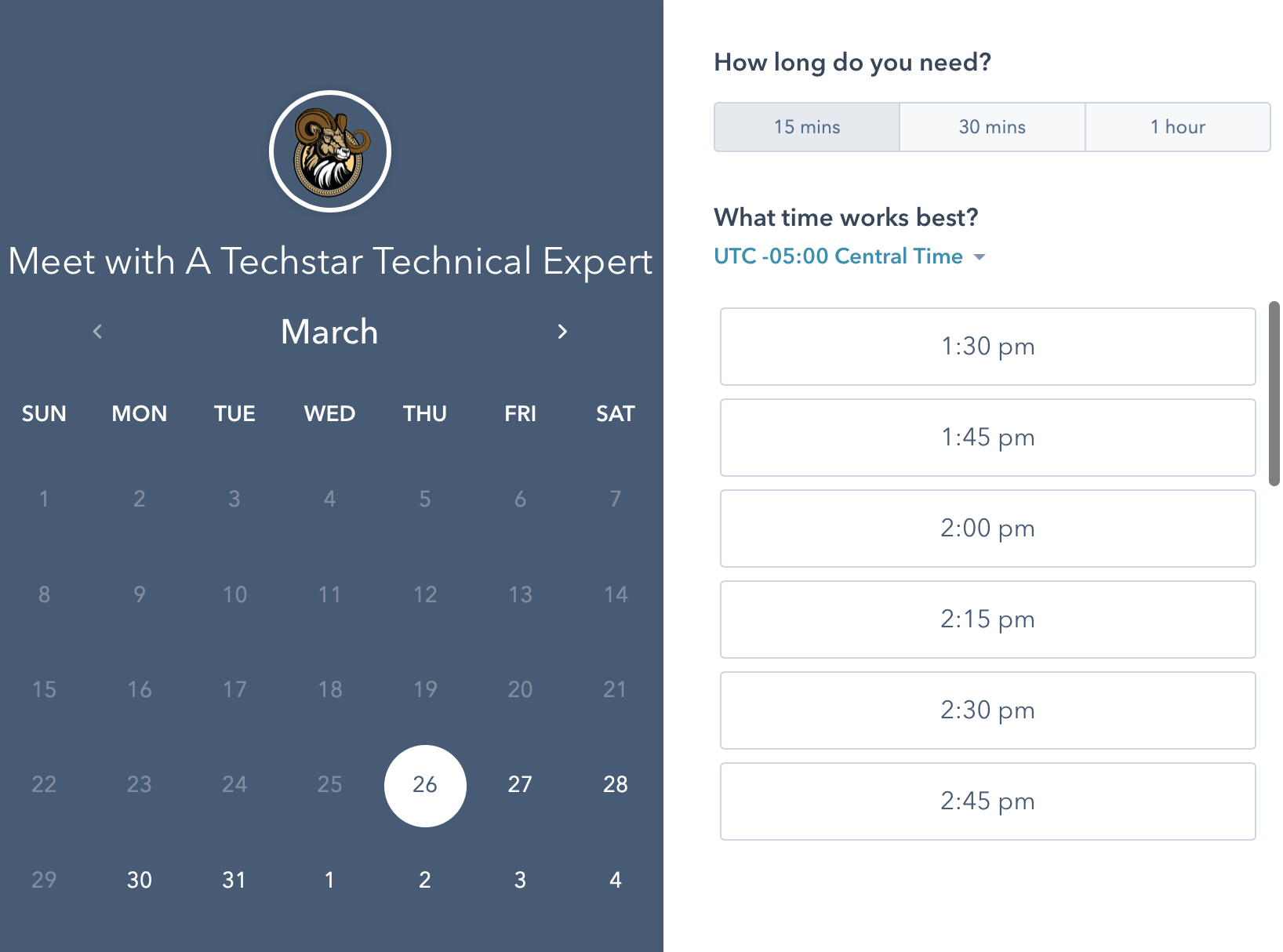 ADDITIONAL RESOURCES