IS THERE AN ECHO IN HERE? DEPENDS ON YOUR RADAR
When a Guided Wave Radar experiences a process upset, the practical matter becomes how fast you can turn around the problem & get the device back on-line to minimize downtime. Since reading an echo curve is so important in troubleshooting your device, it's critical to capture the curve at the instant a problem occurs!
Which Echo Curve Would You Rather Be Reading When You Are In A Race Against Downtime?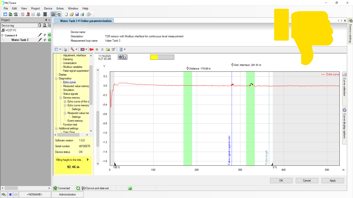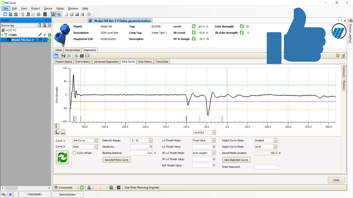 The Eclipse 706 has the ability to capture an echo curve based on time or key event. Also, the transmitter can store a number of these echo curves in its on-board memory. If your echo curve is a pain point, give us a call! With an echo curve that needs no advanced setting adjustments or workarounds, even your new technicians are prepared. Optimize your process & understand your echo curve when it matters the most! If you know, you know. If you don't, call the experts at TechStar!
INTRODUCING THE NEW GUIDED WAVE RADAR STANDARD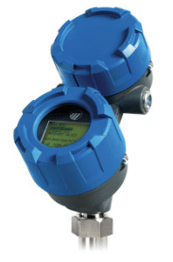 Enhanced functionality, particularly in challenging applications, can make all the difference between simply making a measurement and controlling the process. Encompassing a number of significant engineering accomplishments, The Eclipse 706 is designed to provide measurement performance well beyond that of many of the more traditional technologies. Benefits of the Model 706 include:
Best-In-Class Signal Strength & Signal-to-Noise Ratio
No Need to Move Levels for Calibration
Level Measurement Not Affected by Changing Media Characteristics
Overfill Capable Probes Allow for "True Level" Measurement Up to The Seal

Avoid Need of Special Algorithms As Is The Case With Other Manufacturers

Convenient Viewing of Configuration Parameters & Echo Curve
360° Rotatable Housing Can Be Separated From Probe Without Depressurizing Vessel
Angled Enclosure To Maximize Ease of Wiring, Configuration & Viewing
Can Be Used & Interchanged With All Probe Types & SIL 2/3 Certified
The ECLIPSE Model 706 transmitter supports both the FDT/DTM and enhanced DD standards, which allows viewing of valuable configuration and diagnostic information such as the echo curve in tools such as PACTware™, AMS Device Manager, and various HART® Field Communicators.
LOSING YOUR LEVEL? GET IT BACK WITH TECHSTAR ONE CLICK
We have made it easier than ever to get your critical instrumentation when you need it! One Click brings a variety of our innovative industrial automation and process control solutions to our customers at the click of a button. Through partnerships with our manufacturers and our local warehousing capabilities, most items ship out the same day. Get the most intuitive Guided Wave Radar on the market with same day shipping: