RECALIBRATE YOUR EXPECTATIONS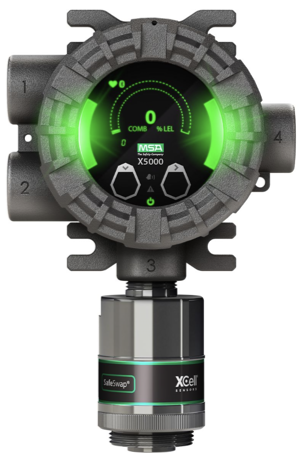 The ULTIMA® X5000 Gas Monitor is the future of gas detection for oxygen, toxic and combustible gases. MSA XCell® gas sensors with TruCal® technology offer calibration cycles up to 18 months. The gas transmitter's advanced, multi-lingual OLED display is easy to read and the unique touch-screen interface makes it simple to navigate.
Key Features Include:
MSA XCell® Gas Sensors with TruCal® Technology – Detect sensor failures without applying calibration gas, and compensate for sensor drift due to environmental changes.

Two Sensor Inputs – Double the coverage by having the ability to connect to two sensor inputs into one transmitter.

Advanced OLED Display – Multilingual, easy to read touch-screen makes it simple to navigate.

TruCal* technology actively monitors the sensor integrity and compensates for environmental factors that cause regular electrochemical sensors to drift.

Automatically self-checks 4x/day
Reduces downtime
Three-year warranty on XCell sensors
Bluetooth wireless technology allows mobile device to act as an HMI screen and controller. The X/S Connect App is designed with high security standards and provides real-time information to your mobile device

Check status and get alerts up to 75 ft. (23 m) away
Reduce set up time by at least 50%
Identical footprint and wiring as the ULTIMA X series makes retrofits simple using the existing conduit and wiring as well as an integral mounting bracket
MSA TruCal Gas Calibration Technology
MSA's patented TruCal technology extends calibration intervals and validates electrochemical gas sensor performance. Learn how this breakthrough technology reduces operational costs:
Need To Connect To A Third Party System? We've Got You Covered!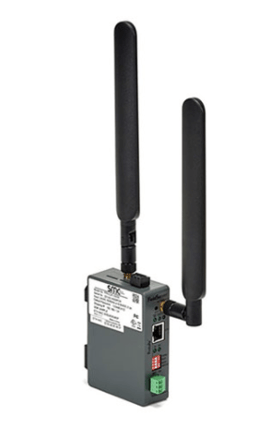 The FieldServer FGFD ProtoAir gateway is preprogrammed to instantly connect MSA's FGFD products to third-party systems. The ProtoAir comes with FGFD profiles that allow it to interface with SCADAs using protocols such as BACnet/IP, EtherNet/IP, and many more.
The ProtoAir's integrated Cloud provided by MSA enables FGFD Modbus and BACnet products to send SMS or E-Mail fault and alarm notifications. Administrators will know remotely when a FGFD instrument needs calibration or when a device fault has occurred and what that fault is. Users can configure dashboards, view logged data, download historical data, and provide safe remote access via the internet for product commissioning and troubleshooting.

The ProtoAir provides secure local and Internet connections. Its hardware has passed extensive third-party penetration tests, ensuring the ProtoAir meets market cyber security standards. Additionally, the MSA Cloud is consistently tested against current cyber security standards so that clients can be confident their data is private and secure.
Available in a NEMA 4 enclosure, the ProtoAir safely connects FGFD products installed in hazardous locations to third-party systems. The ProtoAir also offers Cellular, Wi-Fi, and Ethernet capabilities for network connectivity, permitting users to remotely access and program equipment.